Savor the Flavors of Freedom this Fourth of July
It's high summer–and oh can you see by the dawn's early light the 4th of July is coming. Schenck Foods is a dedicated wholesale supplier for restaurants and caterers, and we know that as a restaurateur or caterer you've been gearing up for your patrons celebrating Independence Day. (We've seen how much grilling shrimp, chicken, beef and BBQ sauce you've been buying). 
And you're not wrong. The 4th of July is going to involve food. BBQ in the park, picnics, potlucks, tailgating, backyard cookouts, and good old fashioned American fare: apple pie, watermelon, cornbread, fried chicken, and homemade ice cream.
Independence On A Plate
But how do you marry those 4th of July favorites with the summer preferences folks have for flavors and textures that are refreshing, light, and hydrating?
Have no fear, dear preparer of delicious foods. We've got you covered. (Literally–we do paper products too, like disposable tablecloths, napkins, paper towels, and the all important toilet tissue).
With that in mind, let's explore a culinary experience that perfectly complements summer preferences and the patriotic spirit. We're proud of our Schenck Foods catalog and our range of dishes and ingredients–we're able to offer a selection of delectable food offerings perfectly suited for restaurants and caterers aiming to make this Independence Day truly memorable. That said, let's get these fireworks started, shall we?
Grilled Stars and Stripes Burger with Sweet Potato Fries
What better way to pay homage to the stars and stripes than with a mouthwatering burger? Schenck Foods offers premium-quality ground beef that creates juicy, flavorful patties. Serve them on fluffy brioche buns topped with melted blue cheese, fresh tomatoes, and a tangy homemade red pepper relish. Accompany the burger with these crispy sweet potato fries, seasoned to perfection. This patriotic masterpiece will surely become the highlight of your 4th of July menu.
Firecracker Shrimp Skewers
Add some culinary fireworks to your menu with these succulent firecracker shrimp skewers (as if we weren't going to recommend shrimp somewhere). Our selection of plump, sustainably sourced shrimp pairs perfectly with a zesty marinade made from lime, garlic, and chili peppers. Grill them to perfection, and watch your customers savor the explosion of flavors with every bite.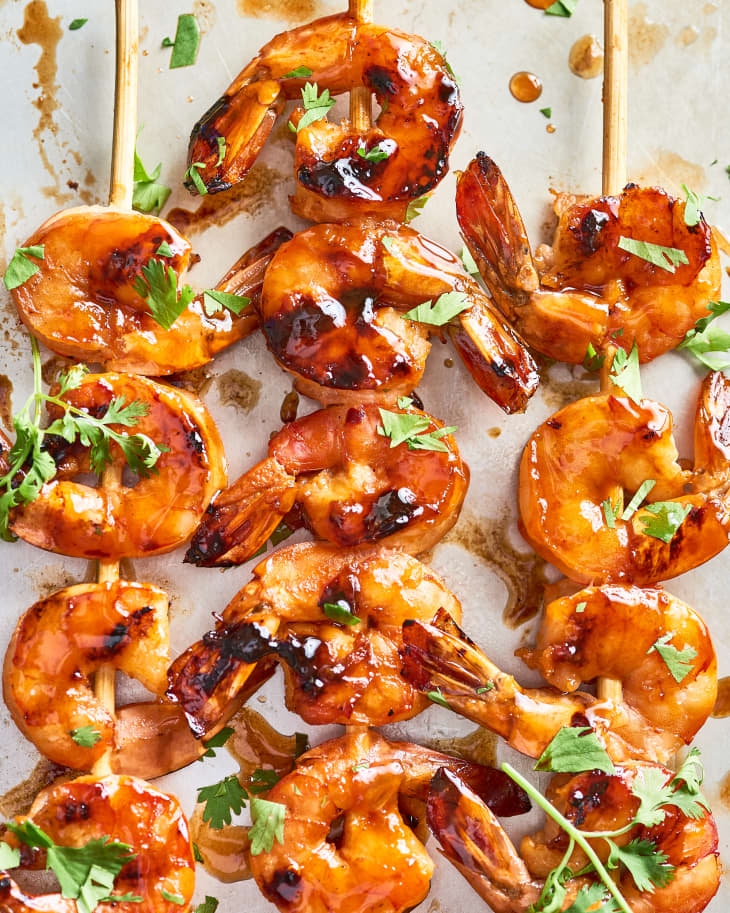 Star-Spangled Caprese Salad
Capture the essence of summer with this vibrant Star-Spangled Caprese Salad. Fresh red tomatoes, creamy mozzarella, blueberries and fragrant basil leaves come together in a visually stunning dish. Drizzle it with a balsamic glaze that adds a touch of sophistication to this classic salad. Serve it as a refreshing appetizer or a light side dish that perfectly complements any main course.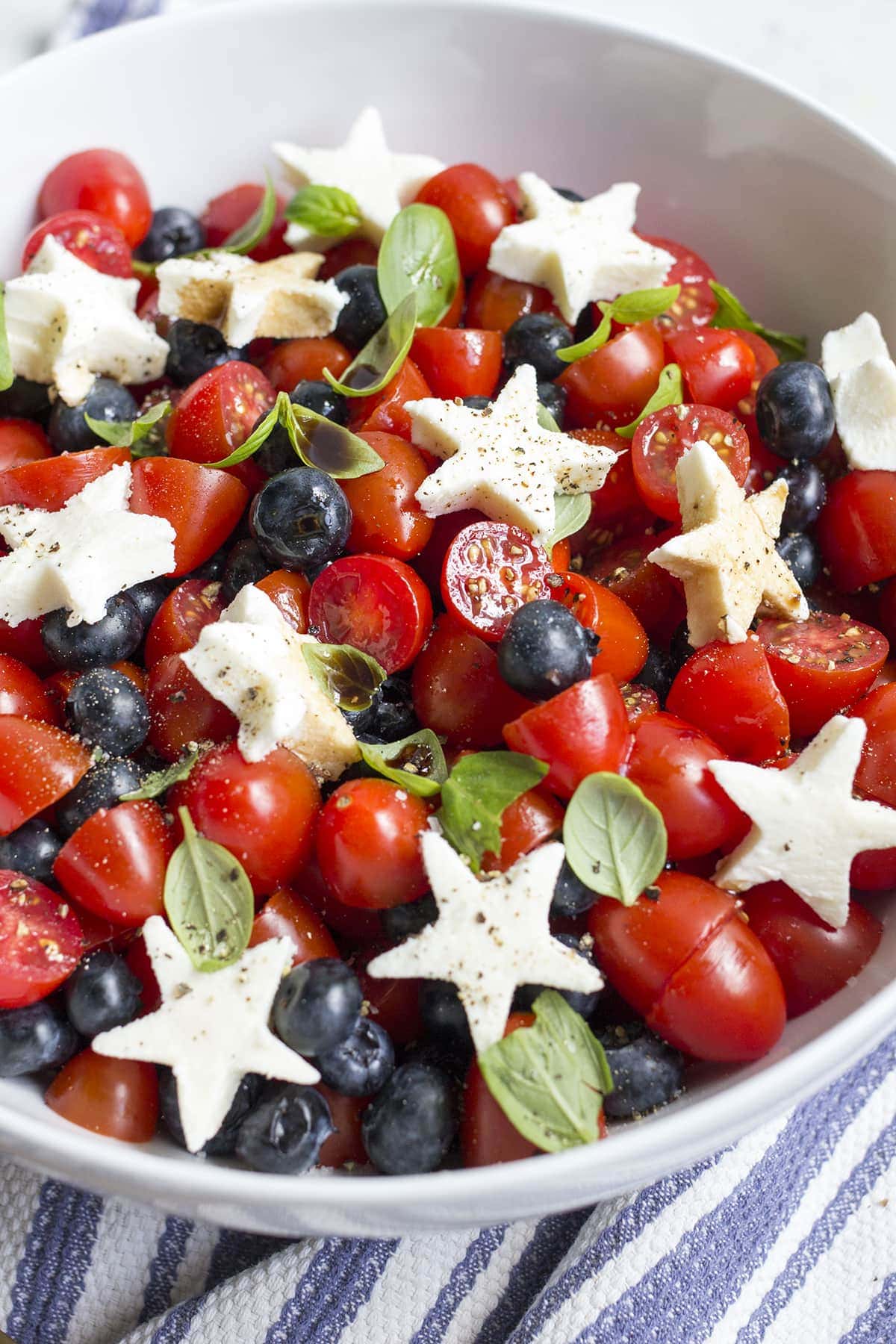 Liberty Berry Parfait
Now it's time to indulge that sweet tooth, and what better way to do it than with the Liberty Berry Parfait. This delightful dessert layers luscious Greek yogurt with ripe red raspberries, strawberries and perfect blueberries, with a touch of fresh mint creating a patriotic medley of colors and flavors. Top it off with a sprinkle of granola for a satisfying crunch and a dollop of whipped cream for that extra touch of decadence. The Liberty Berry Parfait is an easy crowd-pleaser that is all about that pursuit of happiness.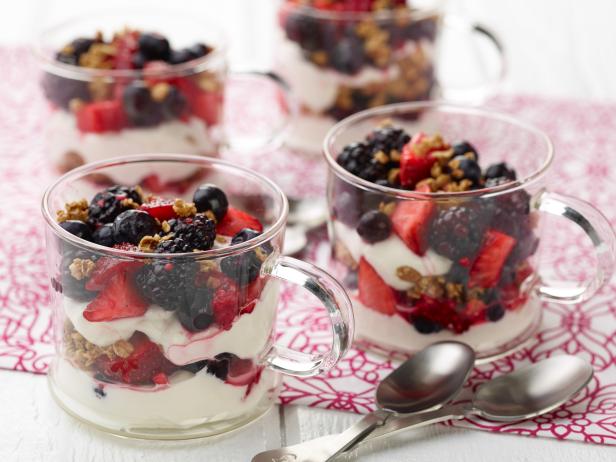 Independence Day Ice Cream Sundae
Okay, okay. We love the parfait, but…that's first breakfast. For second breakfast, and lunch, and dinner, we need ice cream. That's where you can beat the summer heat and celebrate the 4th of July with a sensational ice cream sundae featuring Schenck Foods' premium ice cream flavors. We're talking about scoops of classic vanilla bean with rich, wine-infused sauces that are drizzled over creamy vanilla ice cream. This colorful and refreshing dessert will leave your customers cool and (mostly) content, (but wanting more), after their meal.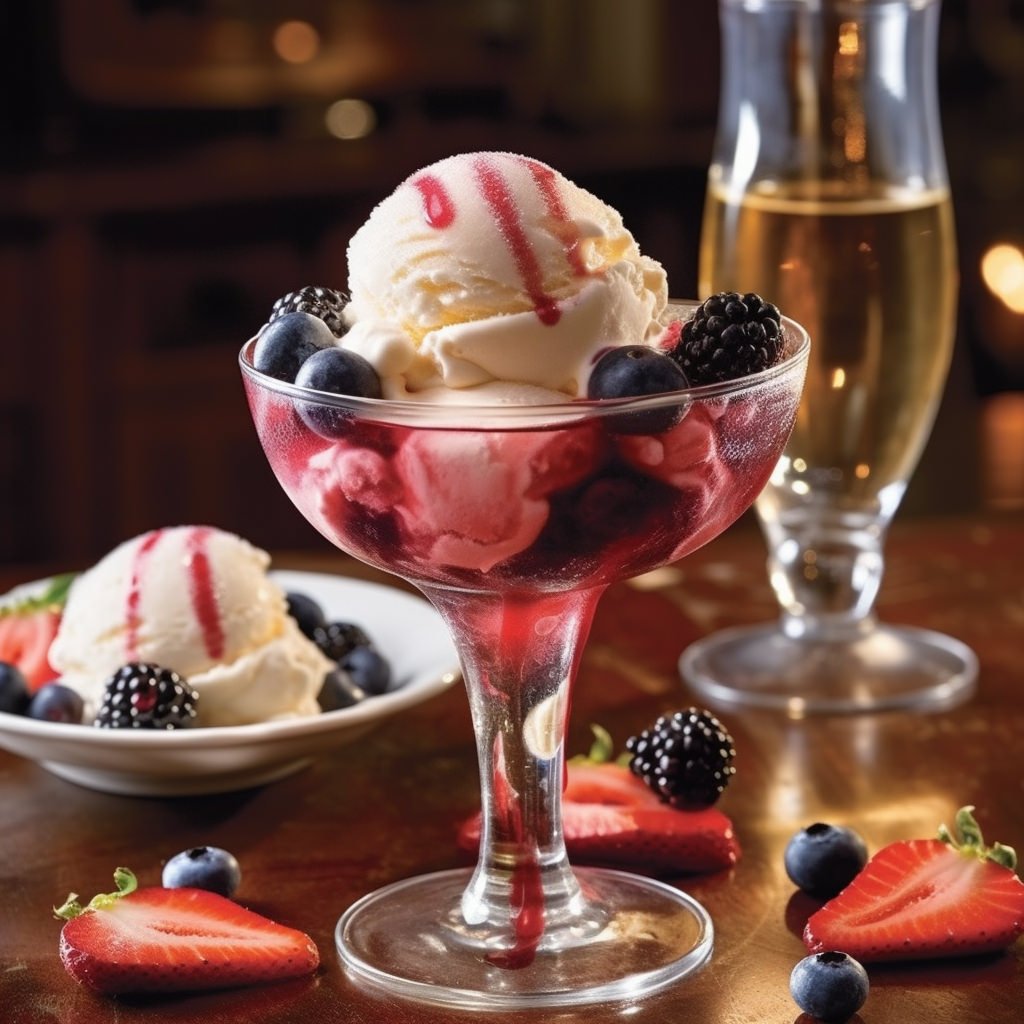 This 4th of July, let Schenck Foods be your culinary partner as you strive to deliver a memorable dining experience to your patrons. From the patriotic-themed Grilled Stars and Stripes Burger to the visually stunning Star-Spangled Caprese Salad and the indulgent Liberty Berry Parfait Schenck Foods offers a wide range of high-quality ingredients to help you create dishes that will evoke the spirit of independence and delight the taste buds of your customers.